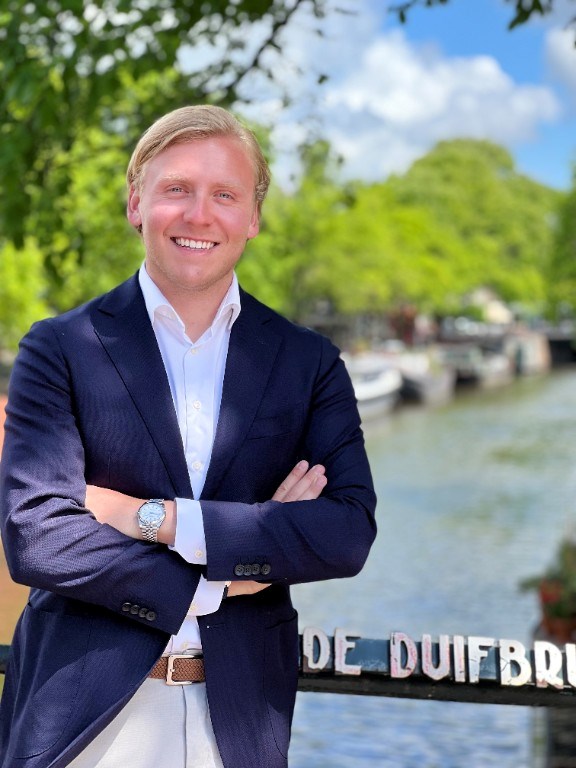 Mijn naam is Beau Berse, 22 jaar en woonachtig in Amsterdam. Gedurende mijn jeugd ben ik opgegroeid in het mooi gelegen Zwolle in het oosten van Nederland.
Na mijn eerst afgeronde studie, heb ik de keuze gemaakt om te verhuizen naar Amsterdam. Naast de liefde voor de stad is de keuze mede hiervoor geweest om de opleiding Bedrijfskunde (voltijd) aan de Hogeschool van Amsterdam te volgen.
Gedurende mijn opleiding ben ik aanraking gekomen met de vastgoedsector en is dan ook mijn passie hiervoor gestegen. Middels een stage ben ik terecht gekomen bij Amstelland Makelaars.
Binnen Amstelland Makelaars bied ik een ondersteunde functie m.b.t. de binnen- als buitendienst. Vanuit deze positie zie ik mijzelf doorgroeien naar een eigen participerende rol in de buitendienst.
In mijn vrije tijd ben ik graag aan het sporten of ben ik graag bij leuke restaurants of cafés.